Bow
Shop the Bow jewellery collection from Graff. Beautifully designed jewellery capturing the harmonious fluidity of silk spun into a charming diamond bow.
Bow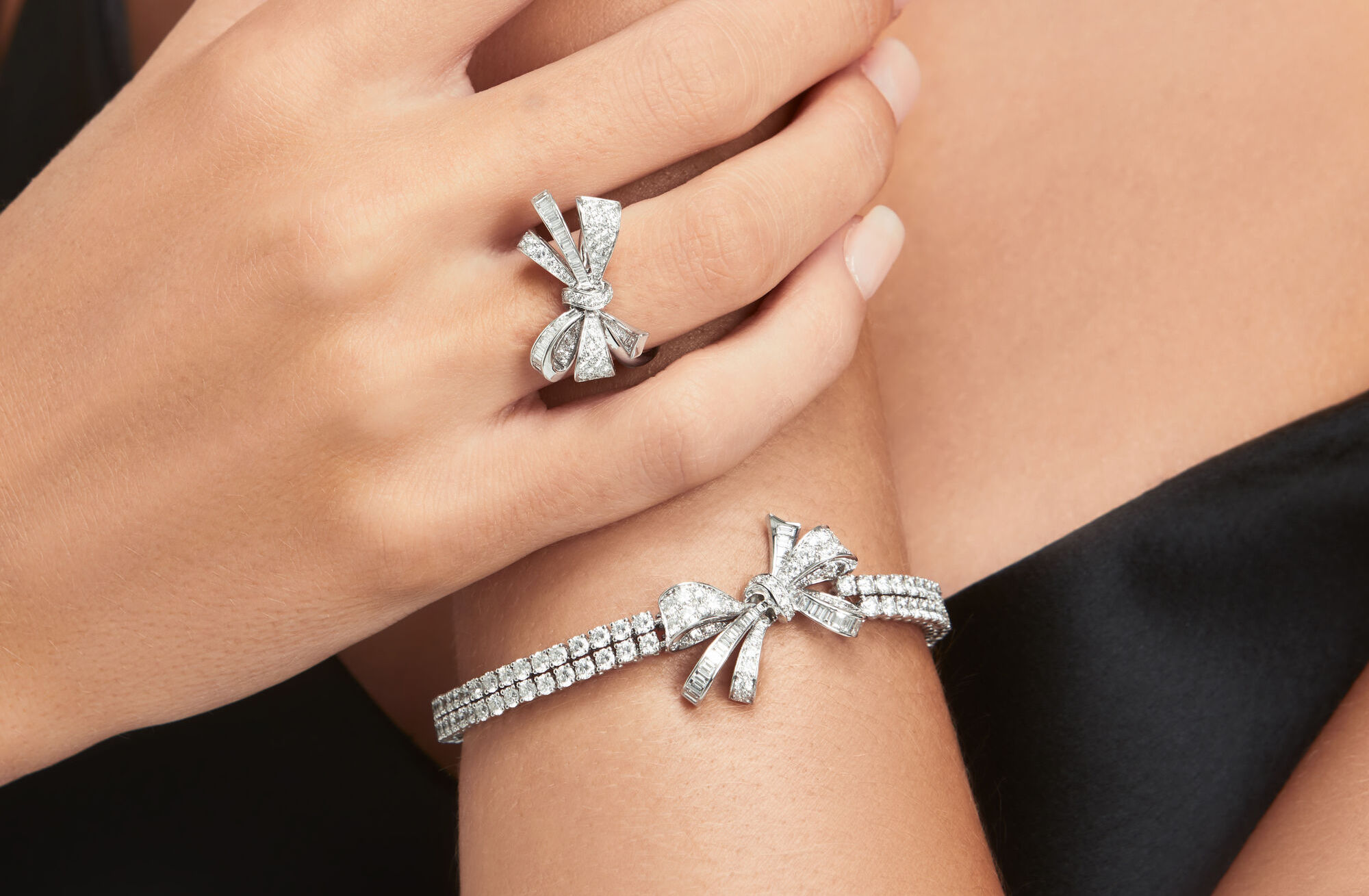 Entirely lifelike
Light and lively, sculptural and three-dimensional, the Graff bow is full of vitality, as if it had been tied by hand mere moments ago.
Sorry, no results found.
Try filtering by another criteria.